Thank you for Visiting www.VintageSnowmobiles4Sale.com

Your Opportunity to BUY a Vintage Snowmobile!
---

---
The Museum is now liquidated with exception of a couple of sleds
in storage that are on the site.
There are some memorabilia items and vintage parts that will be listed this fall.

Thank you everyone who took the opportunity to buy sleds.
It was enjoyable to meet so many people that have this passion.
Many great stories and alot of knowledge was shared during this process.
It was neat to hear from folks that attained sleds from us and won at shows,
went on rides and raced them. It was also special to see some great restorations
that were done on some of the unrestored sleds that left here.
Thank you.



---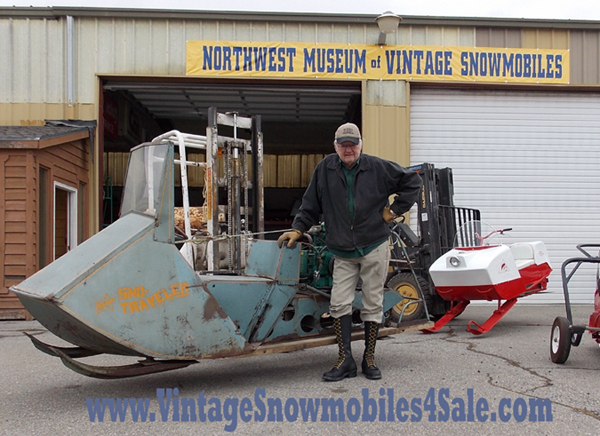 Jerry Kienbaum, Owner ~ Northwest Museum of Vintage Snowmobiles
---

OUTSIDE "The Barn" Find 2003 - Usk, Washington
Visit our Sponsor at www.SnoProUSA.com

---
---
all rights reserved - vintagesnowmobiles4sale.com